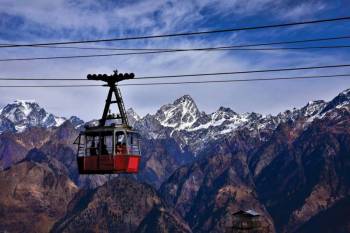 After early morning breakfast Transfer to ski slope.
On this day, you slide, slip, fall, bump into trees but end up having a lot of fun.
After you have enjoyed cable car ride, you will begin a trek to Gorson Bugyal which is 3kms one way. The trek is known for its beautiful views and you will find the experience very easy and enjoyable.
Post your session, have a sumptuous meal at the guest house followed by some rest
Today, you will get the chance to enjoy the Asia's longest cable car in Auli. This is a wonderful ride where the views from this cable car are magnificent.
Overnight stay in hotel.